Whetstone PRESENTS: Wild Grapes
RELEASED IN DECEMBER 2018
Our debut film, Wild Grapes is a vinous journey through the Republic of Georgia, the birthplace of wine, presented in three distinct acts. For more than 8,000 years, wine has permeated Georgian culture, and Wild Grapes, hosted by Whetstone founder and former sommelier Stephen Satterfield, is an exploration of the ways in which this considerable legacy has endured throughout the millennia.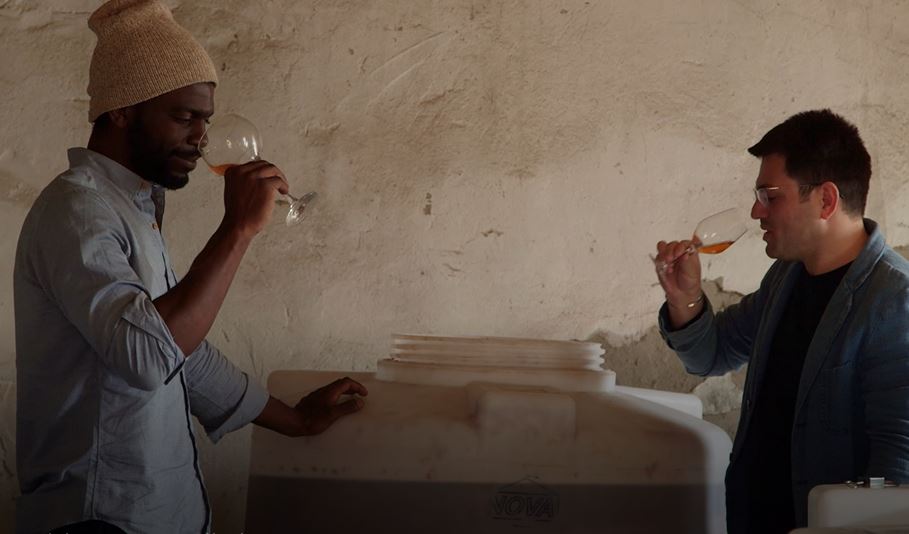 About 45 minutes north of the Turkish border, we visit Giorgi Natenzahe, a preservationist and winemaker stewarding a 400 year-old grape vine, the oldest known in the world that continues to produce wine.
In Act 2 we travel to Pankisi Gorge, a Muslim village on the Chechen border at the valley floor of the Caucasus Mountains. at Leila's Guesthouse, a local b+b, we eat extraordinary Chechen cuisine prepared by the talented namesake proprietor, Leila Achishvili. During the stay, she describes the region's complex history as a recruitment hub for Islamic militants, including a devastating story about the loss of her own sons.
In Act 3 we visit the village of Lagodekhi to experience the most quitessecitial of all Georgian holidays, Easter Sunday. In Georgia, the holiday is commemorated with successive days of feasting culminating with a cemetery picnic in which the entire village comes to celebrate with friends and family past and present.
It all started when…
We debuted Whetstone Magazine, a quarterly print and digital publication on food origins and culture.
We started the magazine because we felt the need for more diverse stories and storytellers in food media. Reflections on food and identity, the origins of the Cavendish banana, or a saffron harvest in Iran. Whetstone is a global exploration of the things we eat and drink, where they're from and how they shape our culture. Join us!
whetstone dispatches
Reporting on culture and food from around the world:
From The Tanji Fish Market in The Gambia to the Kampot Province of Cambodia, our traveling video series dives into the least told and most interesting stories in food. Join us as we continue to explore the food and beverages that shape culture and life with the people who know them best.
Hosted by Whetstone Co-founder Stephen Satterfield, the podcast will feature contributors to the magazine, plus a wide spectrum of people making news and collecting history in the world of food.